Specialties
Internal Medicine, Pulmonary & Critical Care
---
Biography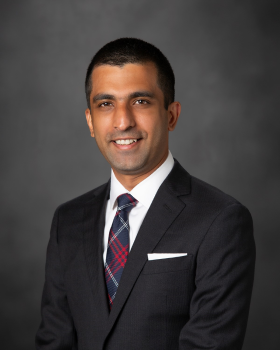 Ameer Khan, MD, received his medical degree from Aga Khan University, a top-rated medical school in Karachi, Pakistan. He then moved to the U.S. for further medical training and completed his internal medicine residency at the University of Connecticut in Farmington, Connecticut, followed by a fellowship in pulmonary and critical care medicine at Rush University Medical Center in Chicago, Illinois. He previously served as the Director of ICU at a 25-bed ICU in Arkansas where he was instrumental in decreasing the length of time people needed to be on a ventilator by optimizing protocols and care delivery.
Dr. Khan is board certified by the American Board of Internal Medicine in the following fields:
• Critical Care Medicine
• Pulmonary Disease
• Internal Medicine
Dr. Khan's clinical areas of interest include cryptogenic organizing pneumonia (COP), asthma, idiopathic pulmonary fibrosis (IPF), interstitial lung disease (ILD) in addition to critical life-threatening conditions and organ failure requiring life support in the ICU. In his spare time, he enjoys exploring the outdoors with his wife and two kids.
---
Works At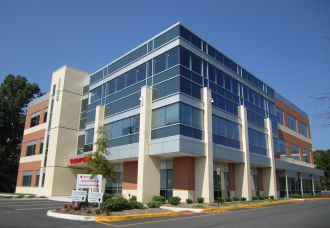 1168 First Colonial Rd
Suite 101
Virginia Beach, VA 23454
---
Phone: (757) 481-2515
Fax: (757) 481-4064