Specialty
General Surgery
---
Biography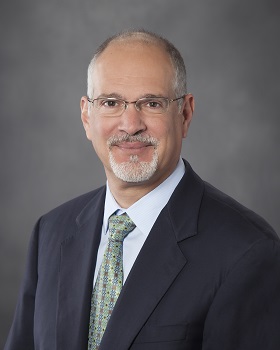 Basil Spiros Skenderis, II, MD, FACS, FSSO, received his Doctorate of Medicine from the University of Virginia School of Medicine. Subsequently, he completed his general surgery internship and residency at Alton Ochsner Medical Foundation in New Orleans, Louisiana, where he served as Chief Administrative Resident in his final year. During his residency, Dr. Skenderis spent one year in laboratory research, winning an award for his work on the treatment of solid tumors. He went on to a surgical oncology fellowship at Roswell Park Cancer Institute in Buffalo, New York, where, as a fellow, Dr. Skenderis received an NIH T 32 training grant to study multidrug resistant tumors for two years. He has presented the results of his research at regional, national, and international meetings, and has been published in peer-reviewed journals.
Dr. Skenderis joined Coastal Surgical Specialists, PC, in 1998 as the first fellowship-trained surgical oncologist based in Virginia Beach. During his time here, he has been Medical Director of the Coastal Cancer Center, Chairman of the Cancer Committee at Virginia Beach General Hospital, President of the Virginia Beach Medical Society, a delegate to the Medical Society of Virginia, and is currently Chief of the Department of Surgery at Virginia Beach General Hospital, continuing to serve on many other hospital committees. He has held several teaching appointments including Clinical Instructor of Surgery at the University at Buffalo (SUNY Buffalo), Adjunct Professor of Surgery at D'Youville College, and Community Faculty at EVMS.
Dr. Skenderis, a board-certified general surgeon, is a Fellow of the American College of Surgeons and a Fellow of the Society of Surgical Oncology. His main interests lie in treating melanoma, breast cancer, gastrointestinal cancers and soft tissue tumors. Dr. Skenderis also performs standard open and laparoscopic general surgical procedures, as well as da Vinci robotic hernia repairs.
---
Works At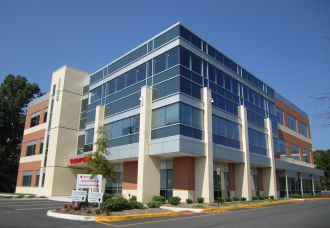 1168 First Colonial Road
Suite 201
Virginia Beach, VA 23454
---
Phone: (757) 481-4424
Fax: (757) 481-3820