Specialty
Ear, Nose, & Throat
---
Biography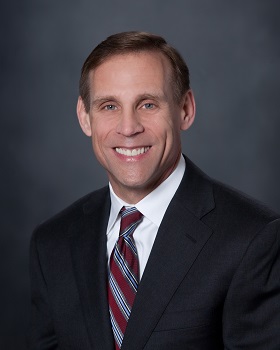 Specialty: Otolaryngology and Neurotology
Board Certifications: Otolaryngology and Neurotology
Dr. Jeffery Kuhn is a board-certified Otolaryngologist and Neurotologist. His practice specializes in balance disorders, vertigo (dizziness), skull base tumors (acoustic neuroma), facial nerve disorders, cochlear implants and other implantable hearing devices, tinnitus, hearing loss, and chronic ear disease.
Dr. Kuhn received his medical degree in 1985 from the University of Virginia School of Medicine. In 1992 he completed his otolaryngology (head and neck surgery) residency at the National Naval Medical Center in Bethesda, Maryland. Dr. Kuhn completed his otology/neurotology fellowship in 1995 at the Florida Ear Research Foundation in Sarasota, Florida. He was an attending physician in the Department of Otolaryngology – Head and Neck Surgery at the Naval Medical Center, Portsmouth for 17 years and served as Chairman of the department from 1999-2003. He retired as a Captain in the United States Navy in 2007 and continued service in the department as an independent contractor neurotologist until 2012. Dr. Kuhn was an Associate Professor of Clinical Otolaryngology-Head and Neck Surgery at Eastern Virginia Medical School (EVMS) from 2007 to 2012. Prior to joining Bayview, Dr. Kuhn was an Associate Professor of Otolaryngology at the University of Cincinnati Academic Health Center and served as Director, Division of Otology/Neurotology and Skull Base Surgery.
Dr. Kuhn has served in several  professional leadership roles at the both the state and national levels, including President of the Virginia Society of Otolaryngology, President of the Society of Military Otolaryngologists, and Chair of the Implantable Hearing Devices Committee, American Academy of Otolaryngology Foundation. He has also served as a member on several academy foundation committees including Medical Aspects of Noise Subcommittee, Media and Public Relations Committee, Monographs Faculty, Patient Safety and Quality Improvement Committee, Equilibrium Committee, and the Hearing and Equilibrium Steering Committee.
Dr. Kuhn was also an Honor Award recipient in 2001 and received the Distinguished Service Award from the American Academy of Otolaryngology-Head and Neck Surgery in 2015. Dr. Kuhn is currently serving as an elected member of the Nominating Committee, American Academy of Otolaryngology-Head and Neck Surgery.
Clinical Expertise:
• Balance disorders
• Vertigo (dizziness)
• Skull base tumors (acoustic neuroma)
• Facial nerve disorders
• Cochlear implants and other implantable hearing devices
• Tinnitus
• Hearing loss
• Chronic ear disease
• Head injury associated hearing and balance disorders
• Headache disorder associated ear and dizziness symptoms
---
Works At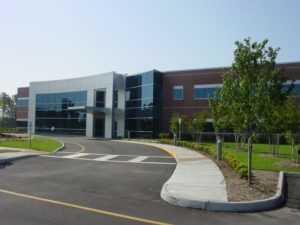 713 Volvo Pkwy
Suite 101
Chesapeake, VA 23320
---
Phone: (757) 842-4115
Fax: (757) 842-4116